Trailer Trace uses high quality, tamper-evident physical marking labels, combines them with unique RFID tags built specifically for Trailers and links them with a powerful central database.



Marking Labels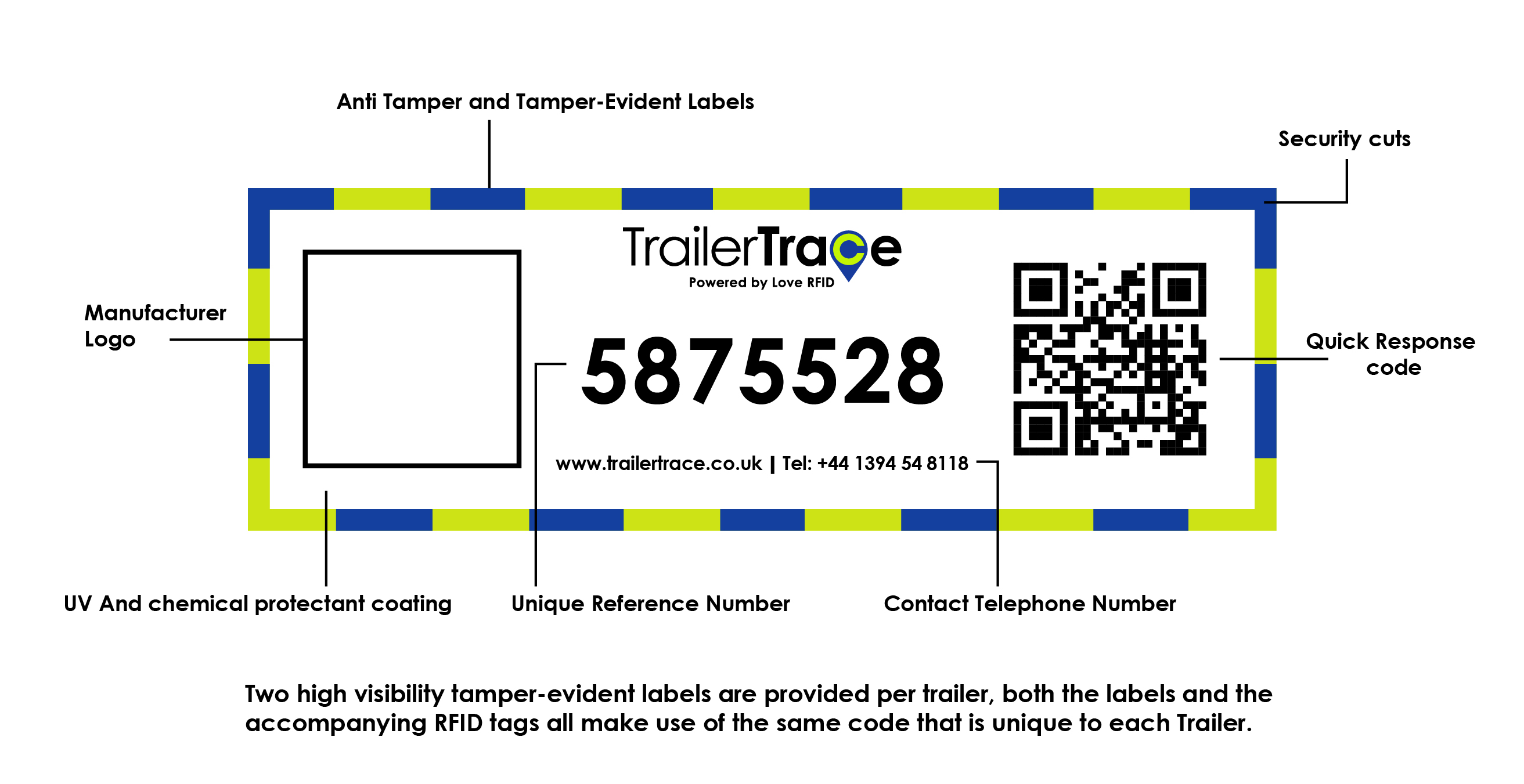 Each Tamper-Evident label attached to the trailer has several built in security features, many not visible to the naked eye. The visible features include
A unique code that identifies the individual trailer and is continued throughout all the markings on the trailer
A Quick Response (QR) code that when scanned takes the visitor to the Trailer Trace website page for that specific Trailer. For non law enforcement visitors, a wealth of information is viewable, for Law Enforcement, further information is available.
Anyone scanning the QR code will immediately be able to check if the trailer is recorded as stolen. No telephone calls needed, no payment required.
The QR code also reveals additional quality of life information for the trailer owner, such as licence requirements, tyre size, tyre pressures, Weights, sizes and more.
RFID Tags
RFID tags created specifically for UK Trailers.
Hardened and encapsulated to survive UK roads and all the challenges that they bring
Readable at up to 15 Metres
Readable at up to 120 MPH.
Trailer Trace is currently available for Manufacturer install only. Ask your dealer if the trailer you want has Trailer Trace.